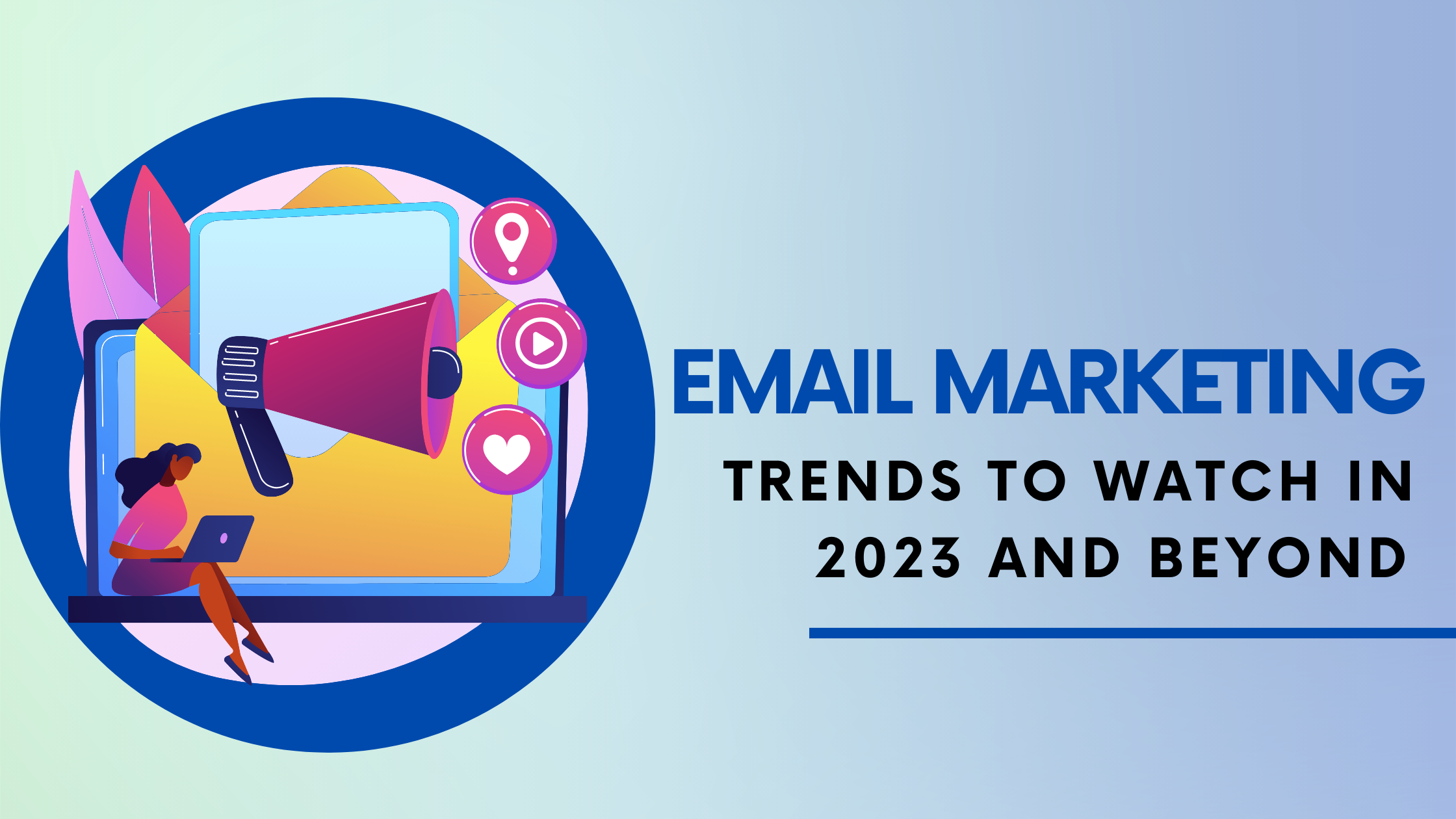 Email Marketing Trends to Watch in 2023 and Beyond
Email marketing has been a powerful tool for businesses to connect with their audience for many years. As technology and consumer behavior constantly evolve, it is crucial for marketers to stay ahead of the curve and adapt to the latest trends in email marketing.
What is Email Marketing?
Email marketing is a digital marketing strategy that involves sending targeted emails to a group of subscribers or customers. It is a direct and cost-effective way for businesses to reach their audience, promote products or services, build brand awareness, and nurture customer relationships. Emails can be personalized, engaging, and tailored to specific segments of the audience, making it a highly targeted marketing approach.
Email marketing is of utmost importance for businesses due to several reasons. It offers a direct and personalized communication channel with a wide reach. By leveraging email marketing, businesses can effectively engage with their audience, build brand awareness, nurture customer relationships, and drive conversions. It is a cost-effective marketing strategy with a high return on investment.
With the ability to segment email lists, deliver tailored content, and automate campaigns, businesses can provide relevant and timely information to subscribers. Email marketing also allows for data-driven insights, enabling marketers to refine their strategies and optimize campaign performance. Overall, email marketing remains a vital tool for businesses to connect with their audience and achieve their marketing goals.
10 Email Marketing Trends to Look Out For in 2023
Let's delve into the most crucial email marketing trends to watch in 2023 and beyond. These email marketing trends will help marketers enhance their email marketing strategies and drive better results.
1. Personalization Takes Center Stage
Personalization has been a key trend in email marketing for several years, and it will continue to gain importance in 2023 and beyond. Generic mass emails are no longer effective in capturing the attention of subscribers. Instead, marketers need to leverage data-driven insights to segment their email lists and deliver targeted, relevant content to each subscriber. This includes using dynamic content, personalized subject lines, and tailored recommendations based on individual preferences and behaviors.
2. Interactive Emails Engage and Delight
Static, text-heavy emails are being replaced by interactive and visually engaging experiences. In 2023, interactive emails will become even more prevalent. Elements such as polls, quizzes, surveys, sliders, and image carousels help capture the recipient's attention and encourage higher engagement rates. These interactive emails not only provide an enjoyable experience but also allow marketers to collect valuable data and gain insights into their subscribers' preferences and interests.
3. Mobile Optimization Remains Crucial
With the majority of emails being opened on mobile devices, mobile optimization is more important than ever. In 2023, marketers must prioritize creating responsive design and mobile-friendly email templates to ensure a seamless experience across all devices. It's essential to create concise and scannable content, clear call-to-action buttons, and optimized images to cater to the mobile-centric audience effectively.
4. AI-Driven Email Automation Enhances Efficiency
Artificial Intelligence (AI) is revolutionizing the way email marketing campaigns are executed. AI-powered automation tools can analyze vast amounts of data to optimize email send times, recommend personalized content, and predict user behavior. In 2023, marketers should leverage AI to automate various aspects of their email marketing, including segmentation, personalization, and campaign optimization. This not only improves efficiency but also leads to better results and customer experiences.
5. User-Generated Content Builds Authenticity
User-generated content (UGC) has become increasingly important in marketing strategies, and this trend will continue in 2023. UGC, such as customer reviews, testimonials, and social media posts, adds authenticity and trust to marketing campaigns. Including UGC in emails helps build brand loyalty and encourages subscribers to engage and share their experiences. Marketers can feature customer stories, reviews, or run UGC contests within their email campaigns to leverage this trend effectively.
6. Visual Email Design and Branding
Visual elements play a crucial role in capturing the attention of recipients and conveying brand identity. In 2023, visually appealing email designs, with compelling images, videos, and graphics, will continue to dominate. Consistent branding, including the use of brand colors, fonts, and logos, helps strengthen brand recognition and trust. However, it's important to balance visual elements with optimized loading times and accessibility to ensure a seamless experience for all recipients.
7. Voice Integration
With the rise of voice assistants and smart speakers, voice integration in email marketing will become more prevalent. In 2023, marketers may explore the use of voice-activated email experiences, allowing recipients to interact with emails using voice commands. Voice technology can also be leveraged to deliver personalized audio messages or provide voice-based product recommendations, enhancing engagement and accessibility for users.
8. Privacy and Data Protection Become Paramount
Data privacy is a growing concern, and marketers must prioritize data protection in their email marketing practices. Stricter regulations, such as the General Data Protection Regulation (GDPR) and the California Consumer Privacy Act (CCPA), require businesses to obtain explicit consent for data collection and provide transparent information about data usage. Marketers should ensure compliance with these regulations, use secure email service providers, and provide easy-to-access privacy policies to build trust with subscribers.
9. Integration with other Marketing Channels
Email marketing should not exist in isolation but rather work in synergy with other marketing channels. Integration with social media platforms, content marketing, and customer relationship management (CRM) systems will become increasingly important in 2023. Marketers can use email to drive social media engagement, promote blog posts or articles, and enhance the overall customer journey by integrating email data with CRM systems for a more holistic understanding of customer interactions.
10. Advanced Email Analytics Drive Insights
Email analytics has evolved beyond open rates and click-through rates. In 2023, marketers will rely on advanced email analytics tools to gain deeper insights into their campaigns. Metrics such as engagement heatmaps, scroll maps, and email client analysis provide valuable information about subscriber behavior, allowing marketers to optimize email designs, content placement, and calls to action. By leveraging these insights, marketers can refine their strategies and deliver more effective email campaigns.
To Summarize
As technology and consumer expectations continue to evolve, email marketing remains a powerful tool for businesses to connect with their audience. By staying updated on the latest email marketing trends, marketers can adapt their strategies to deliver personalized, engaging, and relevant content to their subscribers. In 2023 and beyond, personalization, interactivity, mobile optimization, AI-driven automation, user-generated content, data privacy, and advanced analytics will shape the future of email marketing. Embracing these email marketing trends will help businesses stay ahead of the curve and achieve better results from their email marketing efforts.
Remember, staying informed and adaptable is key to success in the ever-evolving landscape of email marketing.