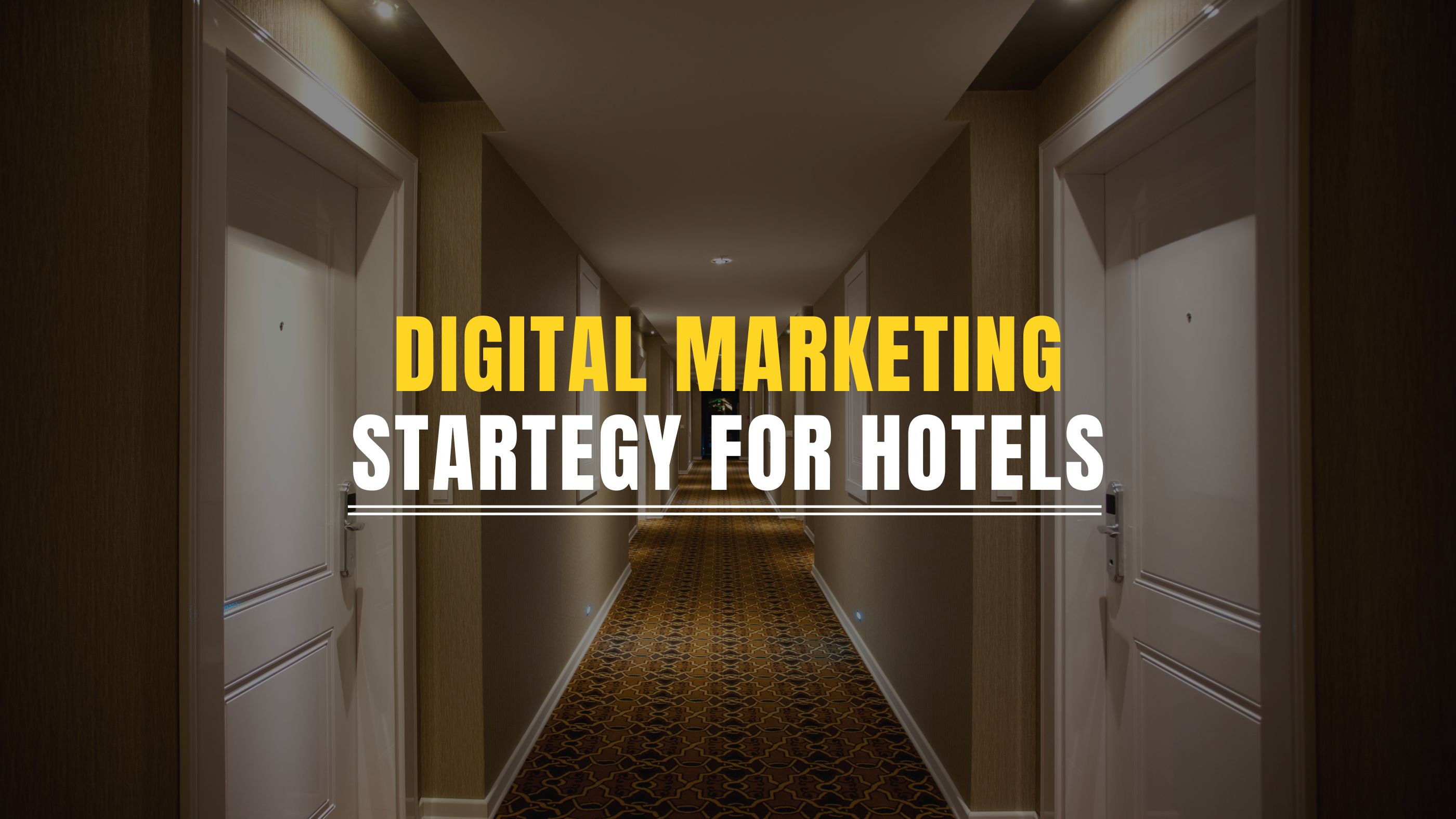 Digital Marketing for Hotels: Boosting Your Business in 2023
The digital revolution, where effective marketing strategies can shape the success of your hotel business. In today's fast-paced and highly competitive landscape, staying ahead of the curve requires embracing the power of digital marketing for hotels. By leveraging cutting-edge strategies and tools, you can connect with your target audience, increase brand visibility, and ultimately drive more bookings.
The hospitality industry has undergone a significant transformation in recent years, largely driven by the rise of online travel agencies (OTAs), review platforms, and the ever-growing influence of social media. Today, travelers extensively research and compare accommodations online before making a booking decision. This shift in consumer behavior necessitates a robust online presence and a strategic approach to digital marketing.
In an era where travelers increasingly rely on search engines and social media platforms to discover and choose their accommodations, having a well-thought-out digital marketing strategy is no longer optional – it's a necessity. Whether you run a boutique hotel, a chain of luxury resorts, or a budget-friendly accommodation, effective digital marketing can make all the difference in attracting guests and achieving sustainable business growth.
Let's discuss the advantages of digital marketing for hotels and how our digital marketing company can assist you in promoting your establishment effectively.
Digital Marketing Strategy for Hotels in 2023
With a comprehensive strategy, you can effectively target your ideal audience, showcase your unique offerings, and drive direct bookings.
1. Search Engine Optimization (SEO)
When potential guests search for accommodations online, you want your hotel to appear at the top of the search engine results. This is where SEO comes into play. By optimizing your website with relevant keywords such as "5-star hotel near me, best hotel to stay in New Delhi," you can improve your organic rankings and attract more targeted traffic. Focus on creating informative and engaging content that incorporates these keywords naturally.
2. Pay-Per-Click Advertising (PPC)
PPC advertising allows you to display targeted ads to potential guests when they search for specific keywords or browse relevant websites. Platforms like Google Ads and social media advertising channels offer robust targeting options, enabling you to reach your ideal audience. Craft compelling ad copy and landing pages that highlight your hotel's unique selling points and drive visitors to book directly.
3. Social Media Marketing
Social media platforms have become powerful tools for hotel marketing. Utilize Facebook, Instagram, Twitter, and other platforms to engage with your audience, share stunning visuals of your property, and promote special offers. Encourage user-generated content by running contests or offering incentives, as this can amplify your reach and build trust among potential guests.
4. Email Marketing
Build a strong database of past and potential guests and leverage email marketing to stay in touch with them. Send personalized and targeted emails about upcoming promotions, exclusive discounts, and events. Implement marketing automation to deliver relevant content based on guest preferences and behaviors, ensuring a personalized experience that keeps your hotel top of mind.
5. Online Reputation Management
In the digital age, online reviews play a crucial role in a guest's decision-making process. Monitor and respond to reviews on platforms like TripAdvisor, Google, and OTA websites promptly. Encourage satisfied guests to leave positive reviews, as this will boost your reputation and attract more bookings. Address any negative feedback promptly and professionally, demonstrating your commitment to guest satisfaction.
Benefits of Digital Marketing for Hotels
Let's dive into the benefits of digital marketing for hotels in 2023 and how it can revolutionize your business:
Increased Online Visibility: By implementing effective digital marketing strategies, your hotel can gain significant online visibility. This means more potential guests discover your property through search engines, social media, and other digital channels.

Targeted Reach: Digital marketing allows you to precisely target your ideal audience based on demographics, interests, and search behaviors. This ensures that your marketing efforts reach the right people at the right time, maximizing your chances of driving bookings.

Higher Bookings and Revenue: With increased visibility and targeted reach, your hotel can experience a surge in bookings, resulting in higher revenue. Digital marketing enables you to showcase your unique offerings and competitive advantages, compelling potential guests to choose your property over competitors.

Improved Guest Engagement: Through social media, email marketing, and personalized campaigns, digital marketing enables hotels to engage with their guests on a more personal level. This enhances the overall guest experience, fosters loyalty, and encourages repeat bookings.

Cost-Effective Marketing: Compared to traditional marketing methods, digital marketing offers a more cost-effective approach for hotels. It provides measurable results, allowing hotels to allocate their marketing budget more efficiently and track the return on investment.

Data-driven Insights: Digital marketing provides hotels with valuable data and insights about their audience, campaign performance, and booking patterns. This data can be utilized to refine marketing strategies, optimize campaigns, and drive continuous improvement.
How Digital Marketing Company Can Help You Promote Your Hotel?
At Manak Analytics and Development, The Best Digital Marketing Company in India, we specialize in helping hotels elevate their online presence and drive business growth. Our team of experts understands the hospitality industry and the latest digital marketing trends. Here's how we can assist your hotel:
Comprehensive Strategy: We will develop a tailored digital marketing strategy that aligns with your hotel's goals, ensuring maximum impact and return on investment.

Website Optimization: Our experts will optimize your website for search engines, improving its visibility and organic rankings. We'll also enhance user experience, making it easy for potential guests to navigate and book.

Content Creation: We'll create compelling and informative content that showcases your hotel's unique features, local attractions, and amenities. This content will be optimized for search engines to attract organic traffic.

Social Media Management: Our team will manage your social media accounts, curating engaging content, and running targeted campaigns to drive awareness, engagement, and bookings.
The Bottom Line is
In 2023, digital marketing for hotels is important to thrive in a competitive market. By embracing effective strategies like SEO, PPC advertising, social media marketing, email marketing, and online reputation management, you can significantly boost your hotel's visibility, bookings, and revenue.
Partnering with a trusted digital marketing company like Manak Analytics and Developments can take your hotel's marketing efforts to new heights. Get in touch with us today to discuss how we can help your hotel succeed in the digital era.