The Best Web Development Company In India
Creating Websites that Tell Your
Brand's Story
Our Web development company specialises in the professional
creation of unique that conveys and covert!
who we are
Web Development Company
You Can Trust
Our web development company specialises in the professional design of unique websites. Our team is constantly monitoring the advent of new technologies, which we are fearless in incorporating into website projects to make them modern and high-tech.
At Manak, we are a strong and worthy competitor in web development. We work with a client as a team to identify customer needs and offer the best solution. Each project is done by a team of experts from different fields.
Why You Need a Good Website
Transform Your Online
Identity With Our Professional
Website Development
A website is your digital storefront representing your business online. Website design, functionality, and content can affect visitors' brand impressions. A well-designed, easy-to-use website can make you more likely to engage with your business and become a consumer. A poorly designed or outdated website may drive traffic to your competition.
Investing in a high-quality website that reflects your business and provides a good customer experience is crucial. Doing so may create credibility, generate trust with potential consumers, and differentiate yourself from the competition.
Features Of A Good Website
Our Process
What We Do for
Your Success
01. Discovery
We sit with clients to understand their goals, target audience, and content requirements. We also discuss the design preferences and branding elements the client wants to incorporate into the website.
02. Planning
We create a detailed plan that outlines the project scope, timelines, budget, and deliverables. We also define the technology stack and development approach that will be used for the project.
03. Design
We create a visual design for the website, incorporating the branding elements and design preferences discussed during the discovery phase. The client provides feedback on the design, and our web development company makes revisions until the client approves the final design.
04. Development
We build the website using the chosen technology stack and development approach. We create the website structure, add content, and implement features and functionality. We also optimize the website for speed, security, and search engine optimization.
05. Testing
After developing the website, we test it to ensure it functions properly and meets the client's requirements. We also test the website across different browsers and devices to ensure it is responsive and user-friendly.
06. Launch
We deploy the website to a live server and make it publicly available. We also ensure the website is properly configured and optimized for search engines.
Web Development Services in India
We create a Beautiful Website that

Tells Your Brand's Story.
Let us help you to create a stunning
website for you
OUR TECHNOLOGY
Cutting-Edge Technology

We Use to Develop Your Website
HTML, CSS, JS, Jquery, Bootstrap
Vue JS, React JS, Angular JS, Node JS, Express JS
WordPress, Magento,
Shopify
Why Choose Us
Best Result-Driven
Website Development Company
Manak Analytics and Development is one of India's best Web Development Company that creates stunning websites with or without coding. Driven by innovation and human behaviour, our website development company is changing the way brands connect with audiences in a digital world.
We boast of being able to deliver all our projects timely while also updating ourselves with the latest designs and technology in the beautiful world of websites. Want your website to stand out from the crowd? Let us create your magical website.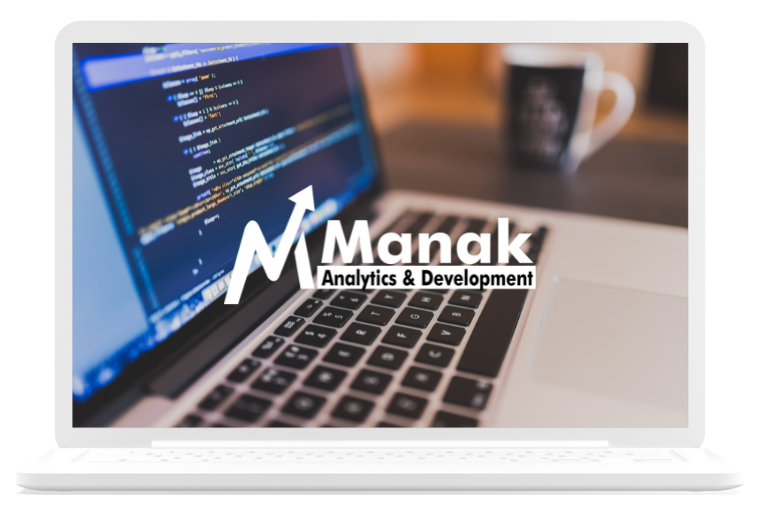 95
+ clients across the globe
Frequently asked questions
Choosing a company that fits your needs and budget and has a proven track record of delivering high-quality web projects is essential. And at Manak, the Best Web Development Company in Lucknow, we provide high-quality and responsive websites at affordable prices per your business needs.
Choosing the right website design company is crucial for a successful web project. To make the best decision, it's essential to consider several factors, including the company's experience, portfolio, client testimonials, communication skills, and pricing. You can find a web development company that meets your needs and delivers high-quality work by researching and comparing multiple companies.
Our web development company provides a wide range of services, including website design, custom web development, e-commerce solutions, mobile app development, website maintenance, and digital marketing services.
The cost of developing a website can vary depending on the project's complexity, the features required, and the level of customization. After discussing the project in detail, we provide a detailed quote based on the project's specific requirements.
Yes, we understand the importance of mobile-friendly websites, and we design all of our websites with a responsive design approach. It means that your website will adjust its layout and content to fit the screen size of the device being used to view it, providing an optimal viewing experience for all users, regardless of the device they are using.
We follow best practices such as using mobile-friendly navigation, optimizing images and media, using mobile-friendly forms, and testing your website on various mobile devices to ensure that it is easy to use and accessible on all devices.
Web development is a broader term encompassing the entire process of building websites and web applications using various programming languages, frameworks, and tools. It involves creating the front-end user interface, designing the website's layout, and developing the back-end functionality.
WordPress development, however, refers to building websites using the WordPress content management system (CMS). WordPress is a popular open-source CMS that allows users to create and manage websites without having advanced technical skills or knowledge of programming languages.
The time it takes to develop a website can vary depending on the complexity of the project, the number of pages, and the features required. A simple website may take a few weeks to complete, while a more complex one may take several months.
Yes, we provide website maintenance and support services to ensure the website is up-to-date and running smoothly. We also offer ongoing support and troubleshooting services to address any issues that may arise.
Get in Touch
With Our Website Development Experts Today!